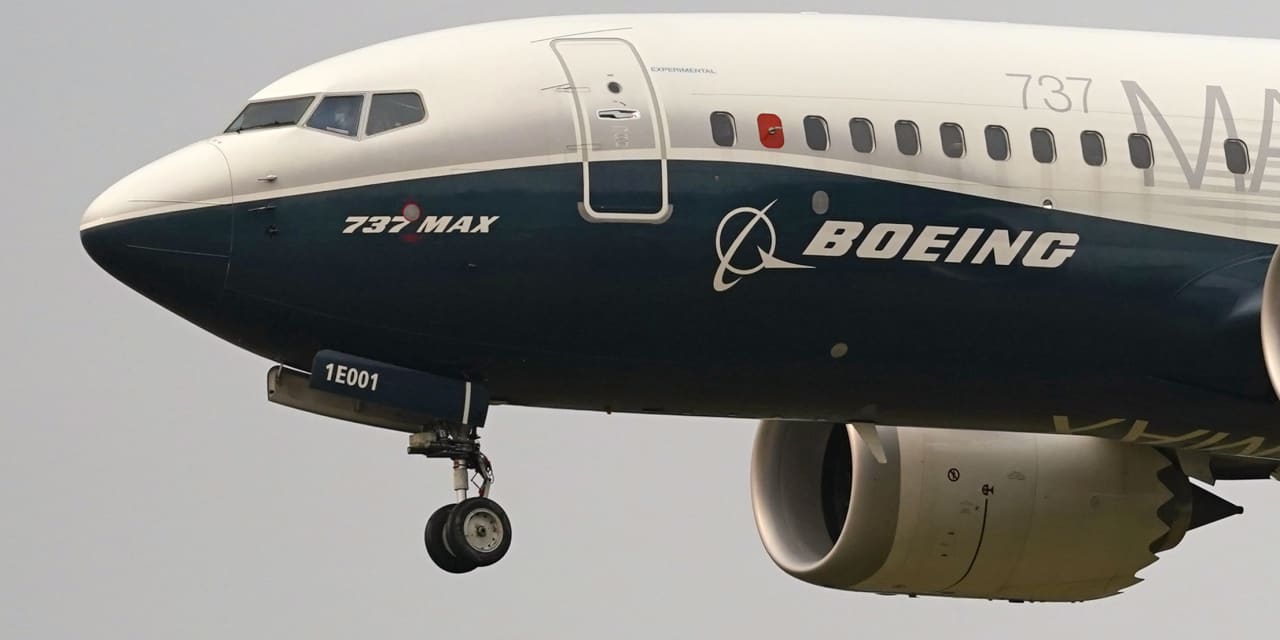 Boeing Co., which recently clinched a major deal for hundreds of its jets with United Airlines Holdings Inc., is involved in other big deals, according to CEO Dave Calhoun.
"We're involved in more big orders now than we have been in a long time, I think last year was a big indicator for folks that big orders are out there," said Boeing
BA,
-0.02%
CEO Dave Calhoun during a conference call to discuss Boeing's fourth-quarter results on Wednesday. "I think the United one is in fact indicative," he added.
"There are some big interests in aviation. I would say, the majority now, outside the U.S., as opposed to inside the U.S., who are considering some really big things," he said. "And we're in the midst of all of those."
See Now: Boeing stock slides in premarket after it reports a surprise Q4 loss
The CEO described himself as "pretty optimistic," but declined to forecast numbers. "I do think, over the next couple of quarters, you will see some big decisions made," he added. "And you will see some new entrants into the aviation world that aim to make a real difference, again, largely in the global markets."
In December United 
UAL,
+2.23%
and Boeing announced that the airline had agreed to buy 100 787 Dreamliner planes, with the option to purchase 100 more, and also committing to buying 100 737 Max jets. Boeing said that United's was the "largest 787 Dreamliner order in Boeing history." At the time, Jefferies analyst Sheila Kahyaoglu described the order as "a significant win for Boeing."
Boeing stock fell 1.1% Wednesday after the company reported a surprise fourth-quarter loss, outpacing the S&P 500 Index's
SPX,
-0.47%
decline of 0.9%. The aircraft maker's stock has risen 7.7% over the last 12 months, compared with the S&P's decline of 8.5%.
Related: United Airlines' order is 'significant win' for Boeing
Including the United deal, Boeing secured net orders for 376 aircraft during the fourth quarter.
The aircraft maker delivered 152 commercial airplanes during the fourth quarter, up from 99 in the prior year's quarter. The company's backlog included over 4,500 airplanes valued at $330 billion, according to Boeing. More 737 and 787 deliveries pushed the company's commercial airplanes revenue to $9.2 billion, up from $4.75 billion in the prior year's quarter.
Of 26 analysts surveyed by FactSet, 18 have an overweight or buy rating, seven have a hold rating and one has a sell rating for Boeing.


This story originally Appeared on marketwatch