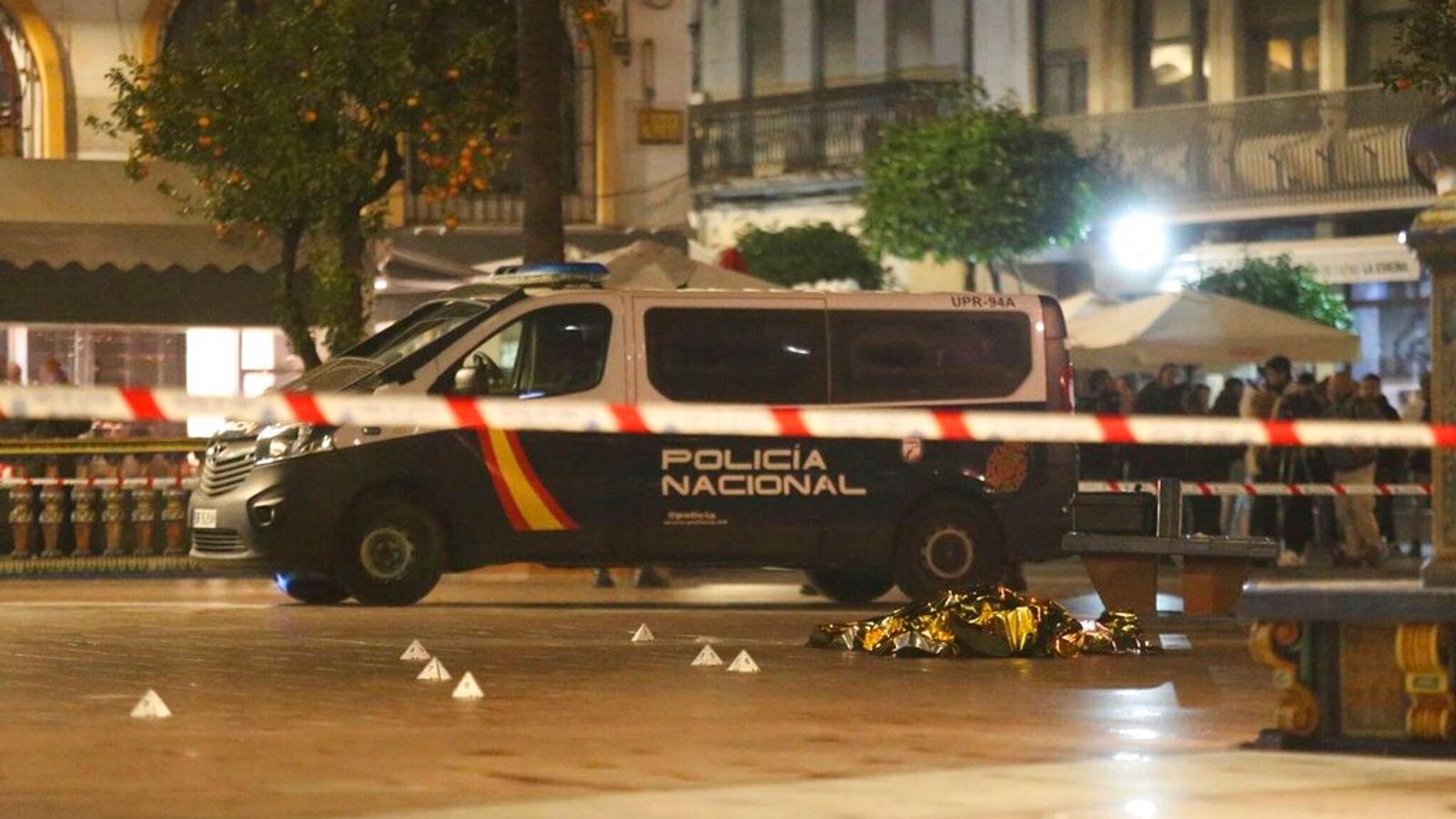 At least one person has been killed and several others injured in a knife attack at a church in southern Spain.
A suspect has been arrested following the incident, the interior ministry said in a statement.
Spanish national police told Sky News that the person who was killed worked as a sacristan in the church, while a priest was seriously injured in the attack.
The man, described by local media as wielding either a machete or a samurai sword, allegedly attacked churchgoers in San Lorenzo parish in Algeciras – a port city in the southern province of Cadiz.
"The facts are being investigated and analysed, but it is not yet possible to determine the nature of the attack," the
ministry said in a statement.
A police spokesperson said the incident is being investigated and they cannot say what the motivation was for the attack at this stage.
Local media reported that the parish priest who was among the injured is in serious condition, while El Mundo newspaper reported that four people had been injured in the attack.


This story originally Appeared on skynews