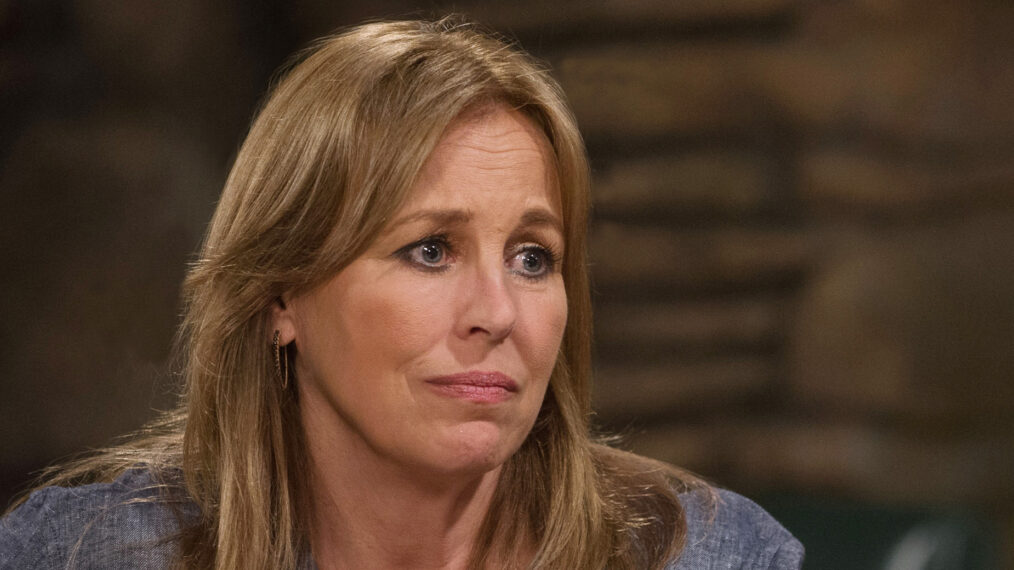 Long-time General Hospital star Genie Francis has opened up about the show's controversial date rape scene from 1979 and how it's been a "burden" she is tired of having to justify.
Francis, who has played Laura Spencer in the daytime soap since 1977, spoke about the uncomfortable scene during ABC's Television Critics Association presentation on Wednesday, January 11, stating, "I don't defend it anymore."
The horrific scene caused controversy, not just because of its inappropriateness but because of how Francis' character, Laura, later fell in love with the man who raped her, Luke (Anthony Geary), and eventually married him.
"You know, as a young kid, at 17, I was told to play rape, and I played it," Francis said (via People). "I didn't even know what it was. But, at 17, you follow the rules, and you do as you are told, and you aim to please. At 60, I don't feel the need to defend that anymore."
"I think that the story was inappropriate, I don't condone it, and it's been a burden that I've had to carry to try to justify that story, and so I'm not doing that anymore," she continued. "I think, when a woman says 'No,' that she should be listened to, and if you replay that scene, you don't have Laura just saying 'No.' You have her screaming 'No.'"
Francis' latest comments echo what she said in the 2020 primetime documentary special The Story of Soaps, where she said of the scene, "I've had to justify it for so many years, and I have to say, it feels good to sit here and say I won't justify it. It's awful. They shouldn't have done it."
General Hospital celebrates its 60th anniversary on April 1, 2023, and ABC will honor the cast and crew with a special stage dedication at the Prospect Studios.
General Hospital, Weekdays, ABC


This story originally Appeared on tvinsider.com/