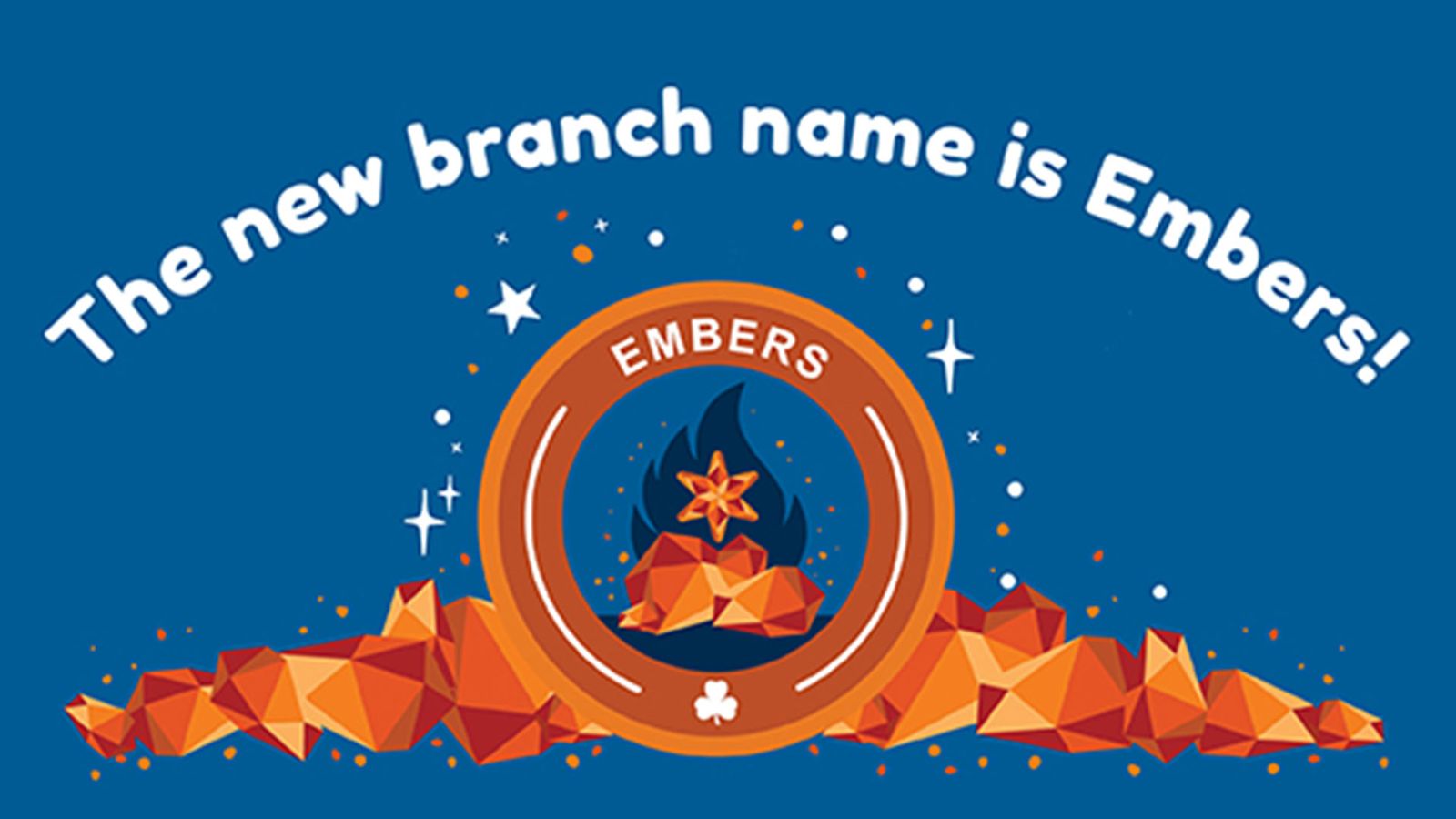 Brownies in Canada will be known as "Embers" from now on after the old name was deemed too racially divisive.
The Girl Guides of Canada (GGC) tweeted on Wednesday that "embers are full of potential and when they work together, they can ignite a powerful flame!"
The group said in November that the old name had caused "harm" to some minority members, and kept girls from joining.
In a statement on its website, the GGC said the new name will help to create "a more inclusive space where all girls in Canada can feel welcome and proud to belong in Girl Guides".
Girls aged seven and eight will now become "Embers", as the new name is phased in over the coming months and fully adopted by September, the GGC said.
The organisation's CEO, Jill Zelmanovits, said the move wasn't "just about a name or its origin", but addressed the fact that "girls experienced racism and felt that they weren't welcome in Girl Guides.
"We heard from many current and former members and even members of the public who understood why we had to make this change," Ms Zelmanovits added.
"Embers" is already working, she said, as "over the last couple of months, families have signed up with Girl Guides for the first time because changing this name means Girl Guides is more inclusive for their daughters."
Ms Zelmanovits said current and former members chose "Embers" over "Comets" in an online vote in November and December, according to Ontarian news outlet, The Record.
The names of the other GGC branches, Sparks (ages five and six), Guides (nine to 11), Pathfinders (12-14) and Rangers (15-17) will remain unchanged.
Ms Zelmanovits said: "With the new Embers name, we hope even more girls will see Guiding as a place where they can just be themselves, grow their confidence and explore their talents and interests.
"By taking action and changing the name to Embers, Girl Guides is living our promise to 'take action for a better world' and we are showing girls that what they say matters.
"This is something I couldn't be more proud to be a part of."


This story originally Appeared on skynews