MeTV pays tribute to the late Tony Dow, immortalized as Leave It to Beaver's older brother Wally, with a Sunday afternoon of classic episodes. Nickelodeon's reboot of Are You Afraid of the Dark? returns on Ghost Island. Showtime launches a third season of its Boston crime drama City on a Hill. Discovery's Naked and Afraid franchise beats the heat with a Frozen spinoff set in the Rocky Mountains.
Leave It to Beaver
SUNDAY: The passing of Tony Dow this week brought back a flood of memories for generations weaned on the antics of Beaver Cleaver (Jerry Mathers) and his idealized sitcom family—including Dow as earnest older brother Wally—in Beaver, which aired from 1957 to 1963 on CBS and ABC, and forever in syndication. A five-hour marathon tribute features some of Dow's most memorable episodes, with titles including "Wally's Job," "Wally's Weekend Job," "Wally's Car," "Wally's New Suit" and "Wally's Practical Joke." (Things were simpler then, at least on TV.) Come for the brotherly love, stay for the gentle, timeless humor.
Are You Afraid of the Dark?
SATURDAY: The reboot of the famed 1990s kids' horror series returns with a miniseries (through Aug. 13) titled Ghost Island. This resort destination is where four best friends, forming a new Midnight Society, discover terrors lurking in one of the hotel's locked rooms—Room 13, naturally—in the first of two back-to-back episode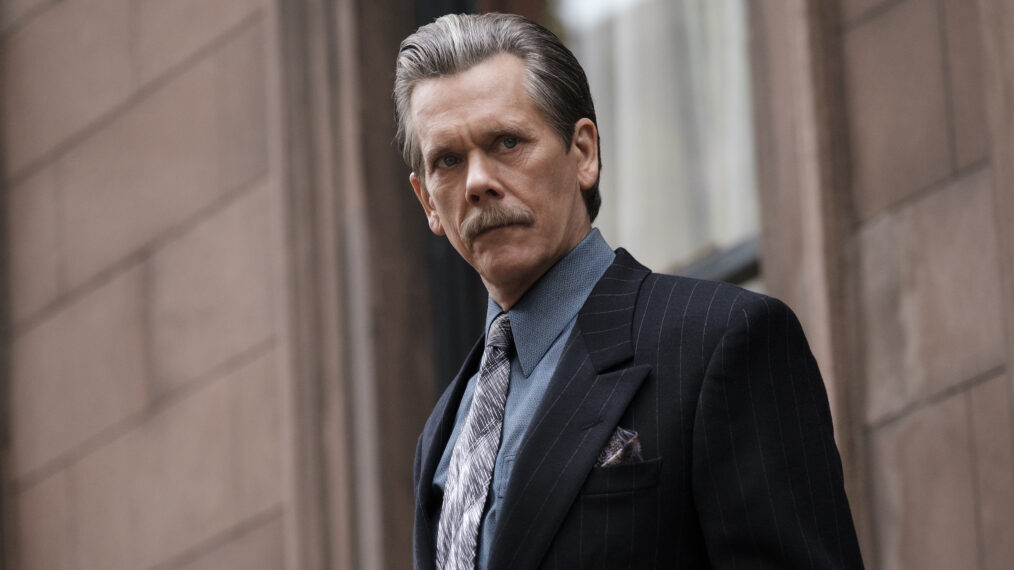 City on a Hill
SUNDAY: The third season of the Boston-set crime drama opens with ex-FBI agent Jackie Rohr (Kevin Bacon) landing on his feet as security chief for a wealthy Beacon Hill family. Their shady shenanigans will eventually force him to cross paths again with ambitious ADA Decourcy Ward (Aldis Hodge), who's temporarily off to Brooklyn to deal with personal matters. In a subplot reminiscent of The Wire, lawyer Siobhan Quays (Lauren E. Banks) leaves her posh law firm for a job at the ACLU, where her case involving a construction worker injured on the Big Dig gives her a first-hand education about the depths of the city's corruption.
Naked and Afraid XL
SUNDAY: Kind of makes you miss Shark Week already. One of the channel's most popular survival franchises returns with an all-star "Frozen" edition guaranteed to take your mind off the latest heat wave. Four teams of three, comprised of fan favorites (including three from the current season of Naked and Afraid XL), are dropped into the frigid snowbanks of Montana's Rocky Mountains with the usual lack of basic amenities. Warmth, shelter and sustenance are obviously priorities, but adding to the challenge are the beasts of the forests waking from hibernation: mountain lions, wolves and grizzly bears, oh my.
Inside Weekend TV:
Flowers in the Attic: The Origin (Saturday, 8/7c, Lifetime): The miniseries prequel to V.C. Andrews' twisted saga ends with obsessive mother Olivia (Jemima Rooper), having lost and sacrificed so much, warping into the monster who will one day lock her grandchildren away in that blasted attic.
Riverdale (Sunday, 8/7c, The CW): In the finale of the sixth and next-to-last season, Archie (KJ Apa) and the gang rally to save the town from its greatest threat yet—until the next one.
Becoming Elizabeth (Sunday, 9/8c, Starz): With a new Lord Protector in charge, young princesses Elizabeth (Alicia von Rittberg) and Mary (Romola Garai) find themselves at the mercy of their younger brother Edward (Oliver Zetterström) in the penultimate episode of the historical drama's first season.
Alex vs. America (Sunday, 9/8c, Food Network): Iron Chef and Chopped judge Alex Guarnaschelli is among the most competitive of kitchen masters, and each week puts her reputation on the line by facing three contestants from different states with expertise in a particular cuisine—in the season opener, Italian food—who try to out-cook her in front of a panel of peers.
Love Life (Sunday, 10/9c, TBS): If you missed it on HBO Max, the romcom anthology's second season begins a weekly linear run, starring The Good Place's William Jackson Harper (currently in Peacock's The Resort) as Marcus, an unhappily married book editor who finds a new soulmate, the magnetic Mia (Jessica Williams), at the wedding of Season 1 heroine Darby (Anna Kendrick). The course of their rocky love affair plays out over 10 episodes.
Forensic Files II (Sunday, 10/9c, HLN): Get your true-crime fix with back-to-back episodes of the long-running franchise, returning with accounts of a 24-year-old criminology student found murdered in East New York after leaving a SoHo bar, and the mystery of a 79-year-old woman found shot in her own home.


This story originally Appeared on tvinsider.com/