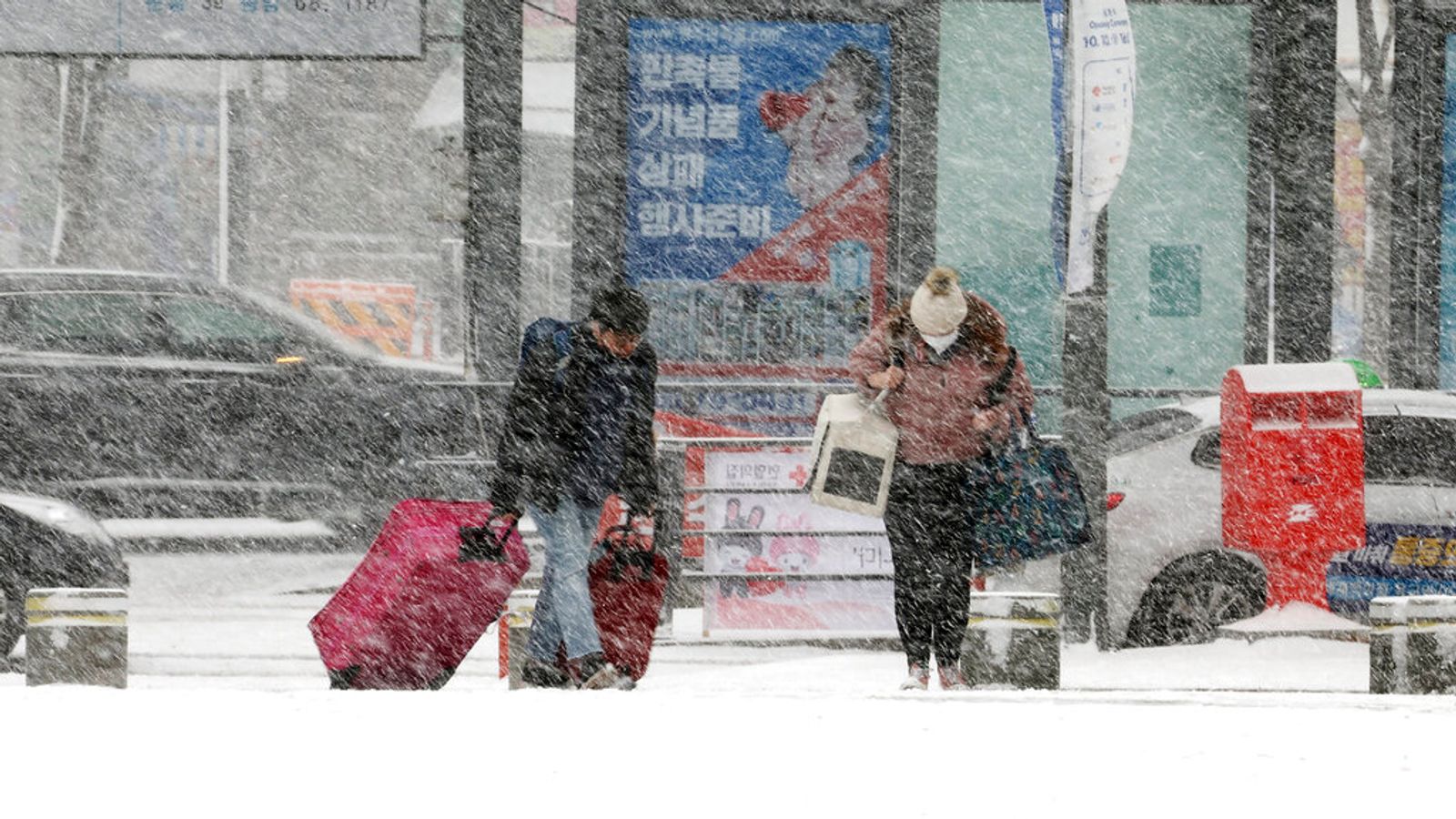 Record cold temperatures have gripped East Asia for a second day.
On Wednesday, thousands of travellers swarmed an airport on South Korea's Jeju island to get one of the few undisrupted flights due to sub-zero temperatures and icy conditions.
Meanwhile, in Japan, chief cabinet secretary Hirokazu Matsuno told reporters that at least one person has died and two more deaths were being investigated due to heavy snow disruptions.
Around 140 homes in Seoul and nearby regions reported burst water pipes as temperatures dipped to around -15C to -20C (5 to -4F).
At least eight roads and 10 sea routes remained closed, as of Wednesday afternoon. Officials have not reported any major damage or injuries.
Check the weather forecast where you are
Rescuers braved wind-whipped waters to continue the search for 22 crew members after a 6,551-ton cargo ship sank early on Wednesday.
At least two have died and 14 have been rescued, nine of which remain unconscious, according to South Korean officials.
The ship sank around 93 miles (150km) south of Jeju island. The Japanese coast guard said the water in the area remained rough with a temperature of 14C (57F).
Travel chaos
Around 540 flights were scheduled in and out of Jeju on Wednesday alone, mostly to take passengers back to mainland cities.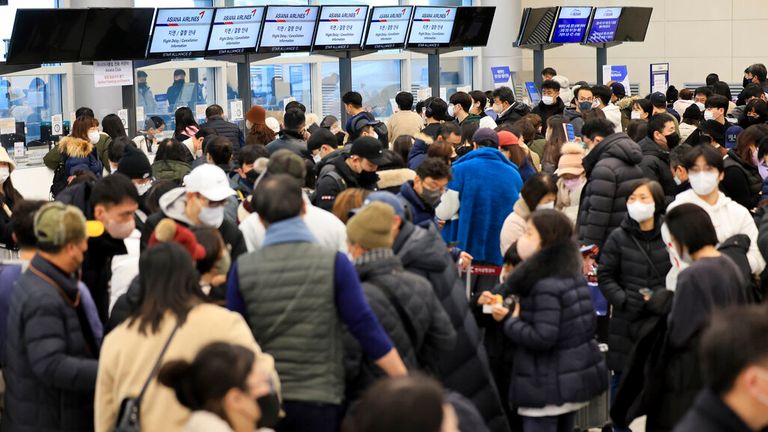 The island has seen more than 19cm (7.5 inches) of snow since Tuesday morning, after an estimated 40,000 visited the island for Lunar New Year celebrations.
Southern mainland cities and towns such as Gwangju and Gangjin reported around 10 to 12cm (3.9 to 4.7in) and more than 70cm (27.5in) of snow fell on the eastern island of Ulleung.
Heavy snow is expected to reach greater Seoul from late Wednesday to Thursday afternoon, according to the Safety Ministry.
While South Korea's air traffic returned to normal in Jeju, thousands of people using train services in western Japan were forced to stay overnight in carriages or stations, while vehicles on major roads across the country were left stranded, Kyodo News reported.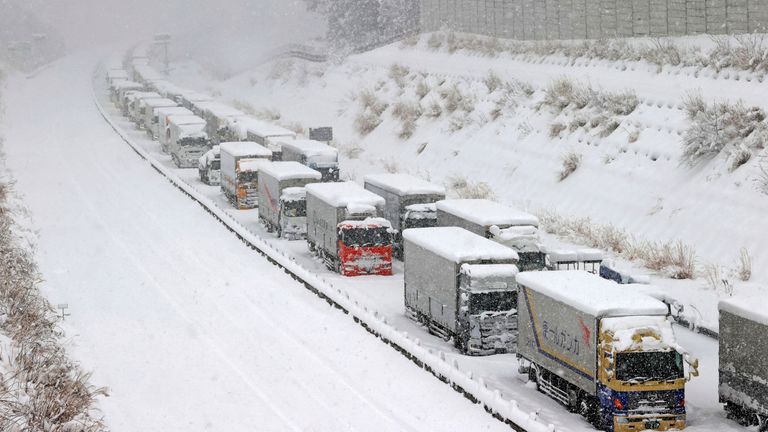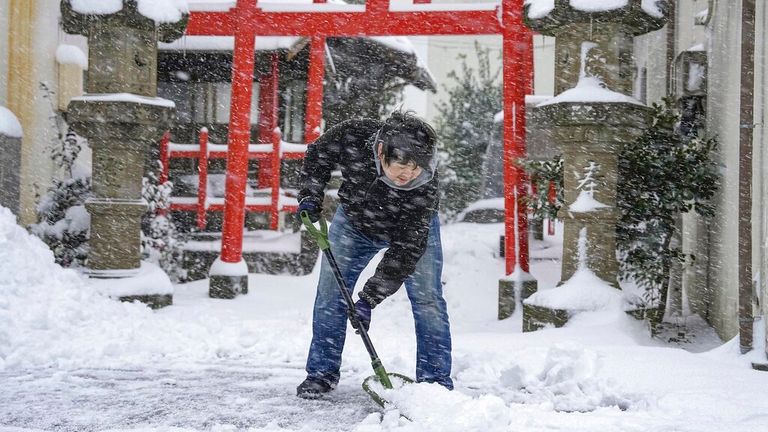 Cold weather warnings were also issued in North Korea.
Temperatures in Pyongyang were forecast to dip to minus -19C (-2.2F) on Wednesday morning. Authorities reportedly called for "thorough measures" to prevent economic damage.
Record low temperatures in China
Chaos in Japan and South Korea follows temperatures dropping to their lowest ever in parts of northern China, with -53C (-63F) recorded in one city.
State broadcaster CCTV said a weather station in Mohe, in Heilongjiang province, logged the record low on Sunday, breaking the city's previous record of -52C (-61F) in 1969.
Sky News meteorologist Joanna Robinson said that China's "intense cold surge" follows one of the worst heatwaves the country has experienced.


This story originally Appeared on skynews